Articles
For You-From The Founder's Office
Sep 30, 2021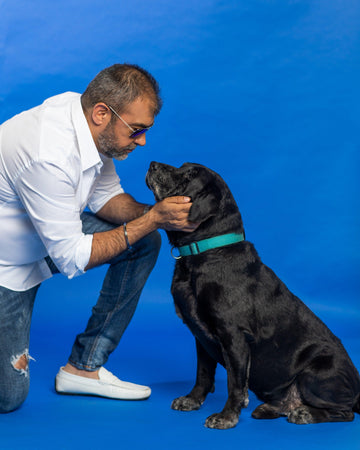 "We at Captain Zack would like to express our deepest gratitude for being a part of our family, for your continued support and for believing in us. We started this journey four years ago because our beautiful Zack had sensitive skin and needed relief and now four years later not only we have made Zack's life better, we have helped many more pets and pet parents in their journey towards making safer and healthier choices.  We couldn't have asked for a warmer welcome.
We want to celebrate our foray into the fourth year with all of you with the launch of our Pupcake mix, a healthy and nutritional cake mix which I believe you will enjoy making and is a perfect treat for your pupper. We are also running a buy two get two offer on all our products  and an uber exciting "Spin-The-Wheel" contest on 30th September on our website to show you just how much your support has meant to us, we couldn't have done it without you and your fur babies. So try your luck and win exciting rewards.
Here's hoping the Captain Zack family will keep growing with your love and support. 
Here's to a pawtastic 4
th
anniversary from us to you!"
Founder & MD Captain Zack