Articles
Locked-In with Tommy during Corona - Jamshyd K. Cooper
Apr 07, 2020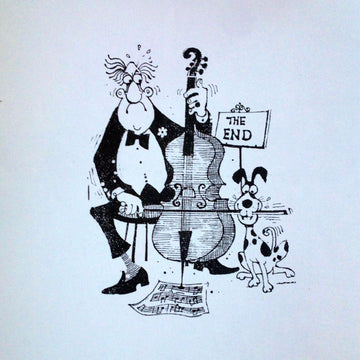 As a practicing companion animal veterinary doctor in Mumbai, Corona virus is not novel and it's certainly not a 'never heard of before' word for veterinary practitioners world over.
A routine day of work for any veterinarian involves preventing and treating diseases, some caused by a spectrum of viruses in dogs and cats. The variety of viral diseases that a veterinarian is accustomed to dealing with, I would like to believe is more varied than only the common cold that a human physician is well acquainted with.
What is novel, is the COVID-19 virus; this exclusively infects humans alone and of course now is much less unique than my canine, Tommy, who insists he speaks the best English in South Bombay.
Before you even think of this being another doctor, this time a veterinary one, attempting to better inform and educate the masses, or as this being your own twentieth anxious attempt to make complete sense of all this hard to believe, near doomsday crisis; let me apologise for disappointing you by admitting that I know as much about this virus as you and Dr. Google already do.
Tommy is determined to point out that I should speak only for myself and that he certainly is not among us, the lesser-educated.
Being a responsible citizen, like all of us I am working from home. As a boy scout and now a veterinary doctor focused on surgery, one has to always; be prepared. Having stocked on food supplies more than can fit inside the kitchen cabinets, one cannot resist munching all day, as the only solution for making space again for the coffee maker on the kitchen counter top.
Tommy voiced his angriest protest at not having at least half of the counter top full of his own provisions. I failed at reasoning with him that I need more than the usual number of cups of good coffee, as I do more work when working from home. Tommy argued that our good, nature and animal loving Chief Minister of Maharashtra has classified all vets and pet stores retailing pet food as essential services and he must have his share of stocks.
I was forced to relent and returned home with one bag of every flavour of the Italian brand of food which Tommy made clear to me is the most he is willing to compromise on his food choice, since our home help is not here to cook and serve him his own Parsi recipe of Irish lamb and summer vegetable stew. As I was stacking up the dog food bags on the remaining half of the kitchen counter that I had conceded to him, Tommy quickly reminded me to wash my hands carefully with soap. While soaping my hands all the way upto my elbows, I began explaining to Tommy that he must try to understand this testing and difficult time we are in and be less demanding. Within a second Tommy shot back at me asking "What for?" I looked back at him puzzled. "This disease affects only you humans. We animals, have nothing to worry about", said Tommy.
P.S. To those of you who have been around and about since many afternoons ago, Tommy reveals himself to be the reincarnation of Bolshoi. I make no such claim of myself being Bolshoi's legendary master.