Articles
Benefits of Turmeric for dogs
Dec 07, 2021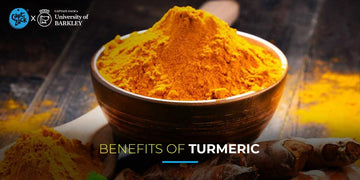 What if we told you that just a little spice could make a massive difference in your dog's health and lifespan? Something that is probably sitting in your kitchen cupboard right now …
We know it may sound crazy, but research has shown it's true ! 
The wonder spice turmeric commonly used in curries and mustards has over 6,000 studies to its credit.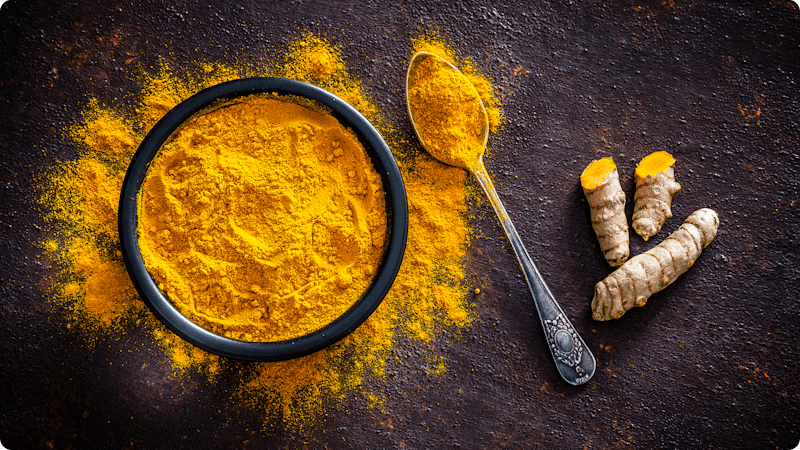 There are multiple reasons to add turmeric to your dog's meals. Please read this blog as we share the benefits and ways of incorporating it into your pets to give your dogs healthy and tasty meals.
Turmeric is a spice commonly found in the Indian kitchen but well known for its ayurvedic purposes. In Ayurvedic practices, turmeric is thought to have many medicinal properties, including strengthening the body's overall energy, relieving gas, dispelling worms, improving digestion, regulating menstruation, dissolving gallstones, and reducing Arthritis. 
Many South Asian countries use it as an antiseptic for cuts, burns, bruises, and an antibacterial agent.
While this herb has incredible health benefits, rationing the exact quantity of this herb to be included in our pet's daily meals can get tricky. Luckily Captain Zack has launched their Homestyle Very Veggie Paneer Pulao and Healthy Homestyle Really Real Chicken Pulao (Non-Veg), which combines taste, nutrition, and natural ingredients like freshest vegetables, healing goodness of Ashwagandha and turmeric, and all the love and care of a meal prepared at home.
Enriched with the ayurvedic goodness of Ashwagandha and Turmeric, this healthy homestyle ready-to-eat fresh meal helps in boosting immunity, reducing anxiety, and calming your pet.
Fresh, wholesome 'Ghar ka khana' is nutritionally balanced and infused (cooked) with ayurvedic herbs to increase your doggo's life.
Some of the benefits of giving your dog turmeric are:-
1. Anti-Inflammatory
Giving your dog turmeric can help prevent swelling or inflammations; this prevents your dog from unwanted pain from Arthritis, the thinning of cartilage between bones and joints.
2. Antioxidant 
Toxins from chemicals, pesticides, radiation, toxins, and pollution cause free radicals that can destroy cells and aid in the aging and degeneration of their boy; by having turmeric in their diet, they can help prevent these toxins from causing any harm to your pets.
3. Prevents Cancer 
Chronic inflammation can cause a mutation in a dog's cells which causes them to multiply uncontrollably and cause Cancer. Apart from that, turmeric also helps kill cancer cells and prevents the growth of tumors. 
4. Skin Allergies
Turmeric helps prevent skin allergies caused by Chronic Lick Granulomas caused by a dog contestant licking itself.
5. Maintains a Heart Health
Turmeric help prevents congestive heart failure. It also recuses cholesterol, which decreases the chances of blood clots in the heart. Turmeric protects the lining of blood vessels and arteries, improving their function and assisting with heart health
6. Helps in Liver Function
Curcumin is a liver stimulating compound that improves bile production, leading to better food digestion and the breakdown of dietary fats needed in lactating females and underweight pets.
7. Prevents Osteoarthritis 
You have already read how turmeric slows down Arthritis but prevents inflammation; it relieves the pain and stiffness in Arthritis, improves mobility, and provides more freedom during old age.
8. Pain Relief
Turmeric's anti-inflammatory benefits can provide pain relief by reducing swelling and redness. 
9. Replaces Steroids
The most common medications that veterinarians prescribe to dogs are steroids for their allergies and joint pain, but turmeric is more effective than steroids. Steroids can cause your dog to have unwanted weight gain, fatigue, high blood sugar level, weakening of the bone, and suppressed immune system.
10. Treat Gastrointestinal Disorders 
Chronic inflammation can cause irritable bowel syndrome, which causes bloody diarrhea, bloating, fever, nausea, and vomiting. To prevent this, you can add turmeric to your diet.
#HealthyFoodForPets #BestDogFood #DogFoodRecipes 
Buy Captain Zack's Ready To Eat meals right here! 
Article By,
Pallav Gupta
Certified Canine and Feline Nutritionist
Head Nutritionist, Captain Zack