Articles
Benefits of Unpolished Brown Rice for dogs
Dec 08, 2021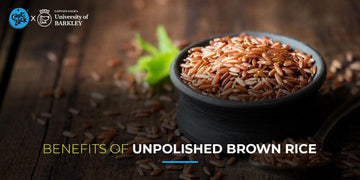 If you are confused about why you are seeing "brown rice" in the list of ingredients in your dog food. The answer is yes, as brown rice is an essential nutrient for your dog's overall health. Here are explanations to some of the most common questions about why brown rice is a necessary ingredient in many dog foods.
What is brown rice?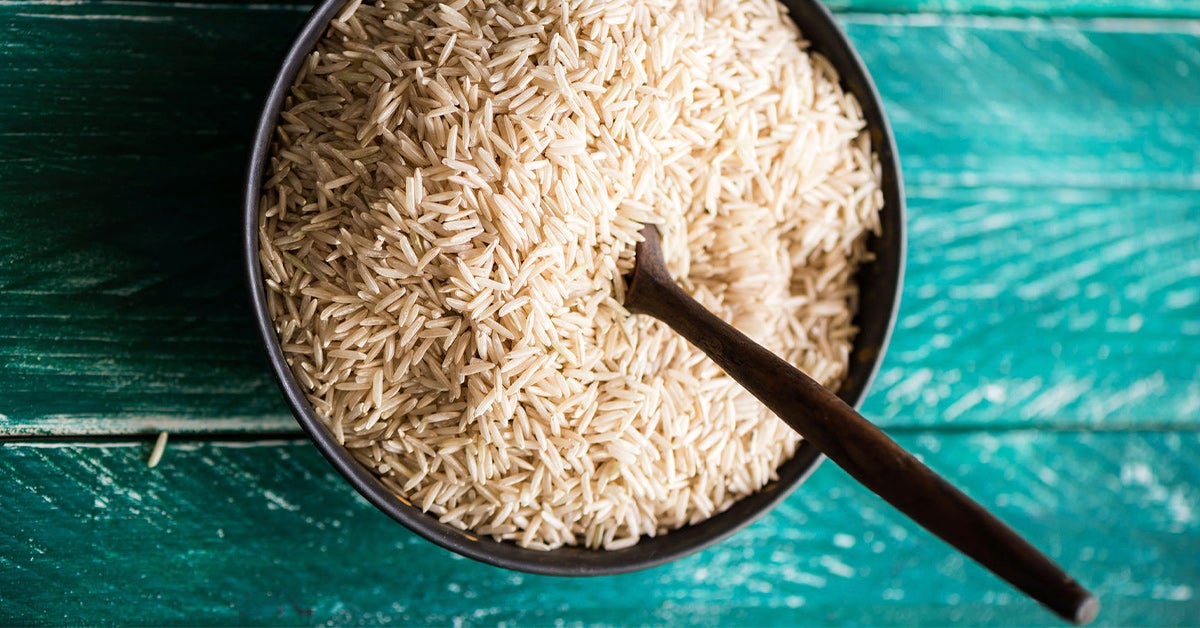 Brown rice is whole grain rice with the inedible outer hull removed. Brown rice is full of natural fiber, which helps a dog's digestion. It is also an excellent source of carbohydrates, vitamins, and minerals. Specifically, vitamins D and B — essential to heart health — are found in brown rice. Minerals and vitamins vital to a dog's health, including calcium, iron, and riboflavin, are also packed into this superfood. It is crucial to have the right balance of these nutrients in your dog's food, so if you see brown rice listed as an ingredient in Captain Zack's Ready to eat Pulao, be assured that we have done extensive research to make sure that it not only meets our high-quality standards but is also precisely balanced to meet your dog's needs.
Check out Captain Zack's Homestyle Very Veggie Paneer Pulao and Healthy Homestyle Really Real Chicken Pulao (Non-Veg), which combines taste, nutrition, and natural ingredients like freshest vegetables, healing goodness of Ashwagandha and turmeric, and all the love and care of a meal prepared at home.
Enriched with the ayurvedic goodness of Ashwagandha and Turmeric and the wholesomeness of Sunflower Oil, this healthy homestyle ready-to-eat fresh meal helps in boosting immunity, reducing anxiety, and calming your pet.
 Fresh, wholesome 'Ghar ka khana' is nutritionally balanced and infused (cooked) with ayurvedic herbs to increase your doggo's life.
Is brown rice gluten-free?
Yes, brown rice in its natural state is gluten-free. Raw brown rice is an excellent alternative to gluten-free or gluten-free dogs, a protein commonly found in wheat, barley, and rye, as well as dogs with celiac disease, an autoimmune disease caused by gluten.
Difference between white rice and brown rice.
Brown rice and white rice have similar amounts of calories and carbohydrates. Brown rice is a whole grain and a good source of magnesium, phosphorus, selenium, thiamine, niacin, vitamin B6, and manganese and is high in fiber.
On the other hand, white rice has been replaced by bran and germ. Although these are the most nutritious components, white rice is left with a few essential nutrients. However, white rice is soft and tends to cook quickly.
Is brown rice better than wheat (rotis, chapatis, and pasta)?
A nutritionist feels that brown rice is better than wheat as wheat contains gluten. "Gluten" is a generic term that describes the proteins found chiefly in wheat, along with other cereal grains. 
Is a grain-free diet good for your dog?
There are a high number of obese pets in our country, will some research pointing at 55%; for this reason, many pet parents opt for grain-free diets that they see in their local pet store. The brands that say they are grain-free often have more carbs than their grain counterparts. 
Also, Feeding your dog a grain-free diet leads to DCM (Dilated Cardiomyopathy); DCM is when the heart's ability to pump blood is reduced because the left ventricle (its main pumping chamber) is enlarged and weakened. Many dogs suffer the consequences of the misinformation passed on by manufacturers.
Buy Captain Zack's Ready To Eat meals right here!
 Buy Captain Zack's Ready To Eat meals right here!
#HealthyFoodForPets #BestDogFood #DogFoodRecipes 
Article By,
Pallav Gupta
Certified Canine and Feline Nutritionist
Head Nutritionist, Captain Zack